Spice up your life with a meal from Everest Spice!
The management and the Staff at Everest Spice would like to welcome you to our newly refurbished restaurant.
Situated in Honeypot Lane, minutes walk from Queensbury Tube station, we serve one of the finest authentic Indian Cuisine in North West London created by our innovative chefs from India, using modern and traditional technique and served by our friendly staffs.
We provide pleasant and friendly environment for friends, families and business associates to dine in our restaurant. Our lounge area and beer garden has a perfect environment to enjoy your drink with your friends and business associates.
We accommodate 200 guests in our restaurant and 100 guests in our Shisha Lounge. Function rooms are available for parties and group bookings.
Parking is available in our private car park or in nearby roads.
We aim to provide the best possible food, service and environment to our guests. We invite you to visit Everest Spice and give us the chance to serve you.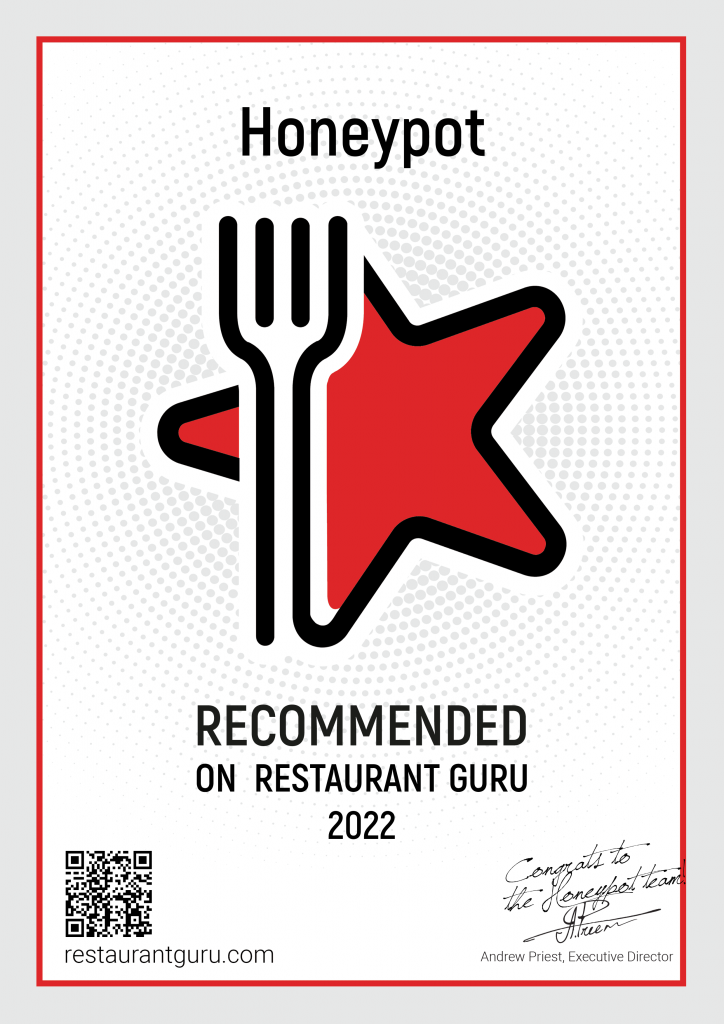 ---
Allergen Key: Cereals Contain Gluten (G),   Crustaceans (CR),   Eggs (E),   Fish (F),   Peanuts (P),   Soya Beans (SB),   Milk (M),   Nuts (N),   Celery (C),   Mustard (MU),   Sesame (S),   Sulphites (SU),   Lupin (L),   Molluscs (MO)
ACCOMPANIMENTS
POPPADOM £0.75 (G)
EVEREST SALAD £2.95
GREEN SALAD £2.95
ONION SALAD £1.95
RAITA £2.95 (M)
MINT CHUTNEY (M)
RED CHUTNEY
VEGETARIAN STARTERS
MASALA CHIPS £3.95 (C)
MASALA CHIPS WITH CHEESE £4.95 (C, M)
VEG SAMOSA £3.95 (G, MU)
CHILLI PANEER £7.25 (G, M, C, S)
CHILLI GARLIC MUSHROOM £6.25 (G, C, S)
DAAL BHAJIA £5.50 (G)
CHILLI GARLIC MOGO £6.25 (N)
MARI ALOO £5.95 (G)
MAKAI BHEL £6.75 (G, M, N)
CRISPY BHINDI £6.25
PANEER TIKKA £7.25 (M, MU)
PANEER TIKKA SPECIAL £7.50 (M, MU, N)
VEG MANCHURIAN £7.25 (G, C, S)
CRISPY BHAJIA £5.95 (G)
JALAPENOS £6.25 (M)
DAHI PAPADI CHAT £5.95 (G, M)
POTATO 65 £6.25 (G, M, C, MU)
MONGOLIAN PANEER £7.25 (G, P, M, S)
ALOO TIKKI £5.95 (G)
ALOO TIKKI CHAAT £6.25 (G, M)
VEGETAIRAN WRAPS
MASALA CHIPS £4.95 (C,G )
MASALA CHIPS WITH CHEESE £5.95 (M, C, G)
NON - VEGETARIAN STARTERS
EVEREST SPECIAL CHILLI LAMB £9.25 (G, C, MU, S)
LAMB KEBAB £6.45
LAMB CHOPS £8.95 (M, MU)
LAMB SAMOSA £4.45 (G)
CHICKEN TIKKA £7.45 (M, MU)
CHICKEN TIKKA SPECIAL £7.95 (M, MU, N)
JEERA CHICKEN £7.45
MARI CHICKEN £7.45 (G)
MALAI TIKKA £7.45 (M, N, MU)
CRISPY WINGS £7.25 (G, E,)
CHILLI CHICKEN £7.45 (G, E, C, S)
TANDOORI WINGS £7.25 (G, MU)
CHICKEN LOLLY POP £7.45 (G, E)
CHATPATA CHICKEN £7.95 (G, E, C, S)
MIXED GRILL (INCLUDES LAMB KEBAB, LAMB CHOPS, TANDOOR WINGS & CHICKEN TIKKA) £14.25 (G, M, MU)
EVEREST GRILL SPECIAL (INCLUDES ONE PORTION ON CHICKEN TIKKA, LAMB TIKKA & KEBAB) £18.95 (M, C, MU, S)
NON-VEGETARIAN WRAPS
CHILLI CHICKEN £7.45 (G, E, C, S)
CHICKEN TIKKA £7.45 (M, MU, G)
KEBAB £7.45
SEA FOOD STARTERS
FISH TIKKA £9.45 (F, N, MU)
GARLIC FISH £9.45 (G, F, MU)
CHILLI FISH £9.45 (G, E, C, S)
EVERST SPECIAL FISH £9.95 (F, M , G)
GARLIC KING PRAWNS £14.25 (G, CR, MU)
CHILLI KING PRAWNS £14.25 (G, CR, E, C, S)
VEGETARIAN MAINS
PANEER TIKKA MASALA £8.25 (M, N, MU)
PANEER MAKHANI £8.25 (M, N)
BOMBAY ALOO £7.25 (C, MU)
CHANA MASALA £7.25 (G, MU)
METHI MAKAI £7.25 (MU)
MAKAI SAAG £7.25 (MU)
METHI ALOO £7.25 (MU)
PALAK PANEER £8.25 (M)
SAAG ALOO £7.25 (MU)
VEG KOLAPURI £7.25 (MU)
TARKA DAAL £7.25 (G, MU)
DAAL MAKHANI £7.25 (G, M)
VEG KOFTA CURRY £7.25 (G, M, N)
MALAI METHI MUTTER £7.25 (G, M, N)
BHINDI MASALA £7.25 (MU)
VEG TIKKA BAHAR £7.25 (SB, M, MU)
METHI TARKA DAAL £7.25 (G, MU)
NON - VEGETARIAN MAINS
METHI LAMB £9.25
LAMB KADAI £9.25
LAMB ROGAN JOSH £9.25
LAMB KEEMA CURRY £9.25
LAMB KEEMA PEAS £9.25 (MU)
LAMB SAAG £9.25
LAMB BHUNA £9.25
BOMBAY KEEMA WITH EGGS £9.25 (E)
BUTTER CHICKEN £8.75 (M, N)
METHI CHICKEN £8.25
SAAG CHICKEN £8.25
CHICKEN TIKKA MASALA £8.75 (M, N, MU)
KADAI CHICKEN £8.25
CHICKEN MASALA £8.25
CHILLI CHICKEN MASALA £8.25 (G)
CHICKEN TIKKA BAHAR £8.25 (M, MU)
DHANIYA MURG £8.25
TAWA CHICKEN £8.75 (M, N)
BALTI CHICKEN £8.25 (N)
EGG BHURJI £6.95 (E)
EGG CURRY £6.95 (E, MU)
SEA FOOD MAINS
KING PRAWN KADAI £13.95 (CR, MU)
KING PRAWN MASALA £13.95 (CR, MU)
GOAN FISH CURRY £9.50 (F, MU)
NAAN / ROTI
PLAIN NAAN £2.55 (G, M)
GARLIC NAAN £2.95 (G, M)
CHILLI NAAN £2.95 (G, M)
CHILLI GARLIC NAAN £2.95 (G, M)
PESHWARI NAAN £3.45 (G, M, N)
CHEESE NAAN £3.45 (G, M)
TANDOORI ROTI £2.45 (G)
TANDOORI PARATHA £2.95 (G, M)
RICE / BIRYANI
PLAIN RICE £3.25
PILAU RICE £3.75 (M)
EGG FRIED RICE £4.45 (G, E, C, S)
JEERA RICE £3.75
CHICKEN BIRYANI £10.25 (M)
LAMB BIRYANI £10.95 (M)
VEG BIRYANI £9.25 (M)
KING PRAWN BIRYANI £14.25 (CR, M, MU)
WHITE WINE
 
 
250ml          
Bottle


CUVEE DES VIGNEROS BLANV, VIN DE (FRANCE)
Fruity and refreshing with floral, citrus and green apple flavours balanced by a hint of ripe tropical fruit.

 
£5.95          
£16.95
IL BANDIERA PINOT GRIGIO (ITALY)
A delicately refreshing dry white wine has flavours of fresh green apple and citrus are balanced well by aromas of stone fruit
 
£6.95          
£18.95
FLARESTONE CHARDONNAY (AUSTRALIA)
Fresh, ripe Chardonnay flavours of melon and peaches. A rich, creamy texture with a rounded crisp finis.
 
 
£19.95
DIAMOND BAY CHENIN BLANK (SOUTH AFRICA)
An off dry medium bodied wine. Intense tropial flavours of guava, ripe apple and pear on the palate
 
 
£20.95
HONU SAUVIGNON BLANC MARLBOROUGH (NEW ZEALAND)
A wonderful crisp & refreshing Sauvignon, showing true & taditional citrus notes on the nose. Inviting fresh lemon/lime & tropical fruit falvours on the palate with a long lasting fruit finish.
 
 
£27.95
CHABLIS VICTOR BERARD (FRANCE)
Bone Dry white wine that has a full, steely palate. A classic
 
 
£34.95
RED WINE
 
 
250ml          
Bottle

CUVEE DES VIGNERONS ROUGE, VIN DE (FRANCE)
Flavours of black cherry, damson and liquorice, a hint of molasses and an attractive savoury, slightly tannic finish

 
£5.95          
£16.95
FLARESTONE, SHIRAZ (AUSTRALIA)
A rich, plummy and spicy nose, A soft berry palate with a rounded long finish
 
£6.95          
£18.95
WONDER CREEK MERLOT (CHILE)
Ruby red in colour, features complex and intense aromas of strawberries, cherries and cloves with a touch of green tea.
 
 
£19.95
TRAPICHE MELODIAS MALBEC (ARGENTINA)
Fruity, black cherries and blackberries are combined with sweet Vinalla spice and nutty aromas to provide a complex nose
 
 
£20.95
MARQUES DE MORANO RIOJA CRIANZA TINTO (SPAIN)
Mazuelo adds a ripe cherry chunkiness to the smooth raspberries and cream style of Tempranillo
 
 
£23.95
CHATEAUNEUF-DU-PAPE, LES CORNALINES (FRANCE)
Traditions ensure heady aromas of spices and a long velvet charqacter laden with warm fruit cake flavours
 
 
£34.95
ROSE WINE
 
 
250ml          
Bottle

BORREGO SPRINGS ZINFADEL ROSE (CALIFORNIA)
Aromas of strawberry and watermelon on the palate. It is flavourful and well-balanced with a refreshing mouth feel and a light crispness on its lingering finish.

 
£5.95          
£16.95
ILL BANDIERA PINOT GRIGIO ROSE (ITALY)
This beautiful pink hued wine is bursting with red berry fruit aromas. The palate is elegant, crisp and dry, with very ripe, clean flavours. Refreshing and light.
 
£6.95          
£18.95
SPARKLING WINE
 
200ml          
Bottle

TERRE DI GUILIO (ITALY)
Deliberately light and refreshing in style, with a palate of fresh pear and dessert apple fruit, further lifted by subtle floral and almond aromas.

£6.95          
£21.95
FOXY FIZZ SPARKLING ZINFANDEL ROSE (ITALY)
Invitingly light, carnation-pink coloured rose with generous raspberry and strawberry fruit, both on the nose and palate.
 
£24.95
CHAMPAGNE
 
Bottle

CHAMPAGE JACQUES BARDELOT BRUT NV (HOUSE CHAMPAGE)
Fresh and clean champagne with creamy biscuity overtones.
£37.95
CHAMPAGNE JACQUES BARDELOT ROSE NV (HOUSE CHAMPAGNE)
Fresh, easy going and gentle summer berry fruits dominate the palate with a gentle mousse lifting the taste throughout.
£39.95
MOET & CHANDON IMPERIAL BRUT, FRANCE
A fine mousse of bubbles and a toasty, honeyed nose in perfect balance.
£59.95

LAURENT PERRIER CUVEE ROSE, FRANCE
Delicacy combined with a rich full fruity flavour and a lingering finish.

£79.95
DRAUGHT BEERS
| | | |
| --- | --- | --- |
|   | 1/2 PINT | PINT |
| FOSTER'S | £1.95 | £3.50 |
| CARLSBERG | £1.95 | £3.50 |
| KRONENBOURG | £2.10 | £3.95 |
| COBRA | £2.10 | £3.95 |
| STELLA | £2.10 | £3.95 |
| STRONGBOW | £2.10 | £3.95 |
| GUINNESS COLD | £2.10 | £3.95 |
| TETLEYS SMOOTH | £2.10 | £3.95 |
| PERONI | £2.75 | £4.95 |
BOTTLED BEERS / CIDER / ALCOPOPS
| | |
| --- | --- |
| CORONA EXTRA 330ML | £3.45 |
| CARLSBERG 330ML | £2.45 |
| PILS 275ML | £3.45 |
| BUDWEISER 330ML | £3.45 |
| KOPPARBERG (ALL FLAVOURS) 500ML | £4.50 |
| TUSKER 500ML | £4.50 |
| DESPERADO 330ML | £3.75 |
| NON ALCOHOLIC BEER 275ML | £3.45 |
SPIRITS / LIQUEURS
| | |
| --- | --- |
|   | 25ml |
| GIN |   |
| GORDON'S | £2.75 |
| BOMBAY SAPPHIRE | £2.95 |
| TANQUERAY | £2.95 |
| HENDERICKS | £3.75 |
|   |   |
| VODKA |   |
| SMIRNOFF RED | £2.75 |
| CIROC (ALL FLAVOURS) | £3.75 |
| GREY GOOSE | £3.75 |
| BELVEDERE | £3.75 |
| ABSOLUTE (ALL FLAVOURS) | £2.95 |
|   |   |
| RUM |   |
| BACARDI | £2.75 |
| CAPTAIN MORGAN | £2.95 |
| MORGAN'S SPICED | £2.95 |
| HAVANA CLUB | £3.95 |
| MALIBU | £2.75 |
|   |   |
| LIQUEURS |   |
| AMARETTO | £2.95 |
| SOUTHERN COMFORT | £2.95 |
| ARCHERS | £2.95 |
| TIA MARIA | £2.95 |
| BAILEYS | £2.95 |
WHISKIES / SINGLE MALTS / COGNACS
| | |
| --- | --- |
|   | 25ml |
| WHISKIES |   |
| JW BLACK LABEL | £2.85 |
| JW BLUE LABEL | £12.00 |
| FAMOUS GROUSE | £2.75 |
| BELLS | £2.75 |
| JAMESON | £2.95 |
| CHIVAS REGAL | £2.95 |
| JACK DANIELS | £2.95 |
| JD SINGLE BARREL | £4.10 |
| JIM BEAM | £2.95 |
| DOUBLE BLACK | £3.95 |
| MAKERS MARK | £3.25 |
|   |   |
| SINGLE MALTS |   |
| GLENFIDDICH 12YRS | £3.50 |
| GLENFIDDICH 18YRS |  £5.95 |
| GLENLIVET | £3.50 |
| GLENMORANGIE | £3.30 |
| MACALLAN 10YRS | £3.50 |
| TALISKAR | £3.50 |
|   |   |
| GOCNACS |   |
| MARTELL | £2.95 |
| COURVOISIER | £2.95 |
| HENESSY | £3.25 |
| REMY VSOP | £3.95 |
| HENESSY XO | £9.95 |
BOTTLE SERVICES
| | |
| --- | --- |
|  (Served with 2 small jugs of fruit juice or aerated mixer) |   |
| JACK DANIELS | £85.00 |
| CIROC | £110.00 |
| GREY GOOSE |  £110.00 |
| HENNESY |  £95.00 |
| GORDONS GIN | £80.00 |
| MORGAN SPICED | £85.00 |
APERITIFS
| | |
| --- | --- |
|   | 50ml |
| MARTINI / CINZANO | £3.75 |
| PIMM'S NO1 | £3.75 |
| PERNOD |  £3.75 |
COCKTAILS
COSMOPOLITAN £7.95
Vodka, Triple Sec, Lime Juice, Cranberry Juice
PINA COLADA £7.95
Rum, Malibu, Coconut Cream, Pineapple Juice, Cream
MOJITO £8.25
Rum, Fresh Mint, Lime, Brown Sugar, Soda
MARGARITA £7.95
Classic Lychee, Strawberry, Tequilla, Triple Sec, Sour Mix, Lime Cordial
AMARETTO SOUR £7.95
Amaretto, Sweet and Sour Mix
PASSION FRUIT MOJITO £8.95
Rum, Fresh Mint, Lime, Brown Sugar, Soda and Passion Juice
LONG ISLAND ICE TEA £8.95
Vodka, Rum, Gin, Tequilla, Triple Sec, Sour Mix, Coke
MOCKTAILS
VIRGIN PINA COLADA £5.95
Coconut flavoured drink blended with coconut milk and pineapple juice
VIRGIN HONEYPOT MAGIC £5.95
Lychee Juice, Passion Fruit, Coconut Cream
 VIRGIN MOJITO £5.95
Fresh Mint, Lime, Brown Sugar, Soda
VIRGIN PASSION FRUIT MOJITO £6.95
Fresh Mint, Lime, Brown Sugar, Soda, Passion Juice
SOFT DRINKS
COKE / DIET COKE (BOTTLE) £2.25
PASSION JUICE
REGULAR: £3.40 | LARGE: £5.95 | SMALL JUG: £13.00 | LARGE JUG: £24.00
AERATED DRINKS (PEPSI / DIET PEPSI / LEMONADE
REGULAR: £2.00 | LARGE: £3.20
FRUIT JUICE (ORANGE / PINEAPPLE / APPLE / CRANBERRY / TOMATO
REGULAR: £2.70 | LARGE: £3.70
AERATED MIXER (DASH) £1.10
BABY MIXER (BOTTLE) £1.75
CORDIAL SPLASH (BLACKBERRY / LIME) £0.25
MINERAL WATER 330ml (STILL / SPARKLING) £1.75
MINERAL WATER 750ml (STILL / SPARKLING) £3.25
RED BULL £2.60
J20 (ALL FLAVOURS) £2.60
APPLETISER £2.60
LASSI (SALTED / SWEET / MANGO) £3.45
---